Fit for Flight – The #1 app for travel wellness


4 Billion passengers annualy. No movement.
Bad posture, poor circulation, digestive issues, blood clots. The list of negative impacts for your body from flying is long. Ever felt tired when you arrive? Stiff back or neck? Eating more than usual but you don´t feel full? All these states come from sitting still too long and not moving. At Fit for Flight we took on the challenge of creating workouts with virtually no space to move in an app not depending on wi-fi connection. Doing the workouts in the app will help you arrive in better shape than when you boarded the plane. Functional exercises developed for 15 years of frequent flying to optimize your health and well-being. All for a fraction of the cost of your plane ticket.
"You just sit still too much on flights. Our bodies are not meant for that. Losing blood circulation, stiff muscles, posture like Quasimodo. Being from Australia and competing all over the world I decided I can´t leave my shape to chance (all flights are long flights). That´s why I developed the exercises, and you will benefit from them whatever shape you are in. They are basic exercises for any traveller who wish to arrive in better shape."
Benn Harradine, 3 times Olympic Athlete, designer of the Fit for Flight workouts
Tailor made for a virtually no space to move environment.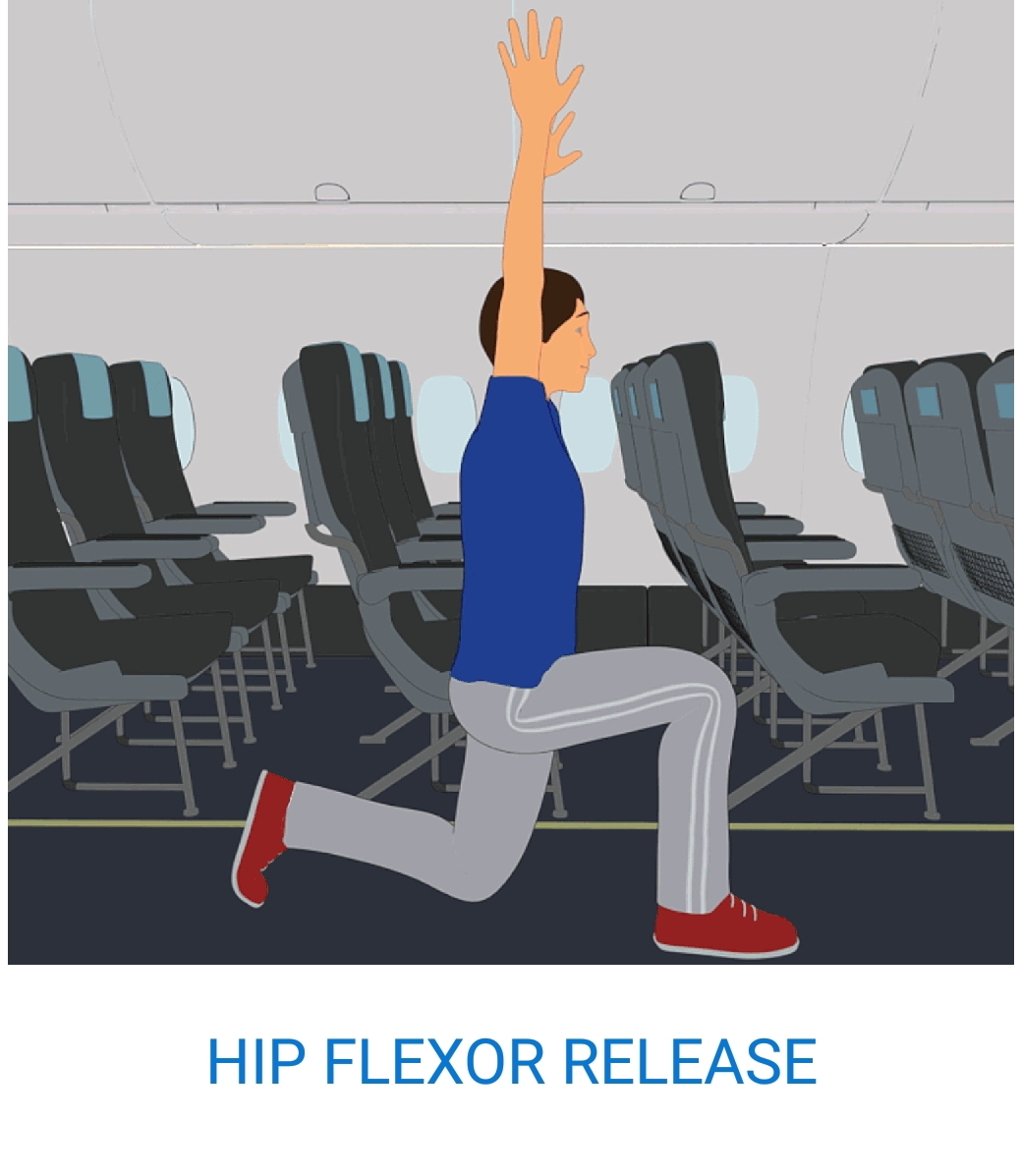 Standing Workout
Make the best use your time in the aisle getting blood flow from feet and up. Spine rotations, hip activation and other healthy exercises.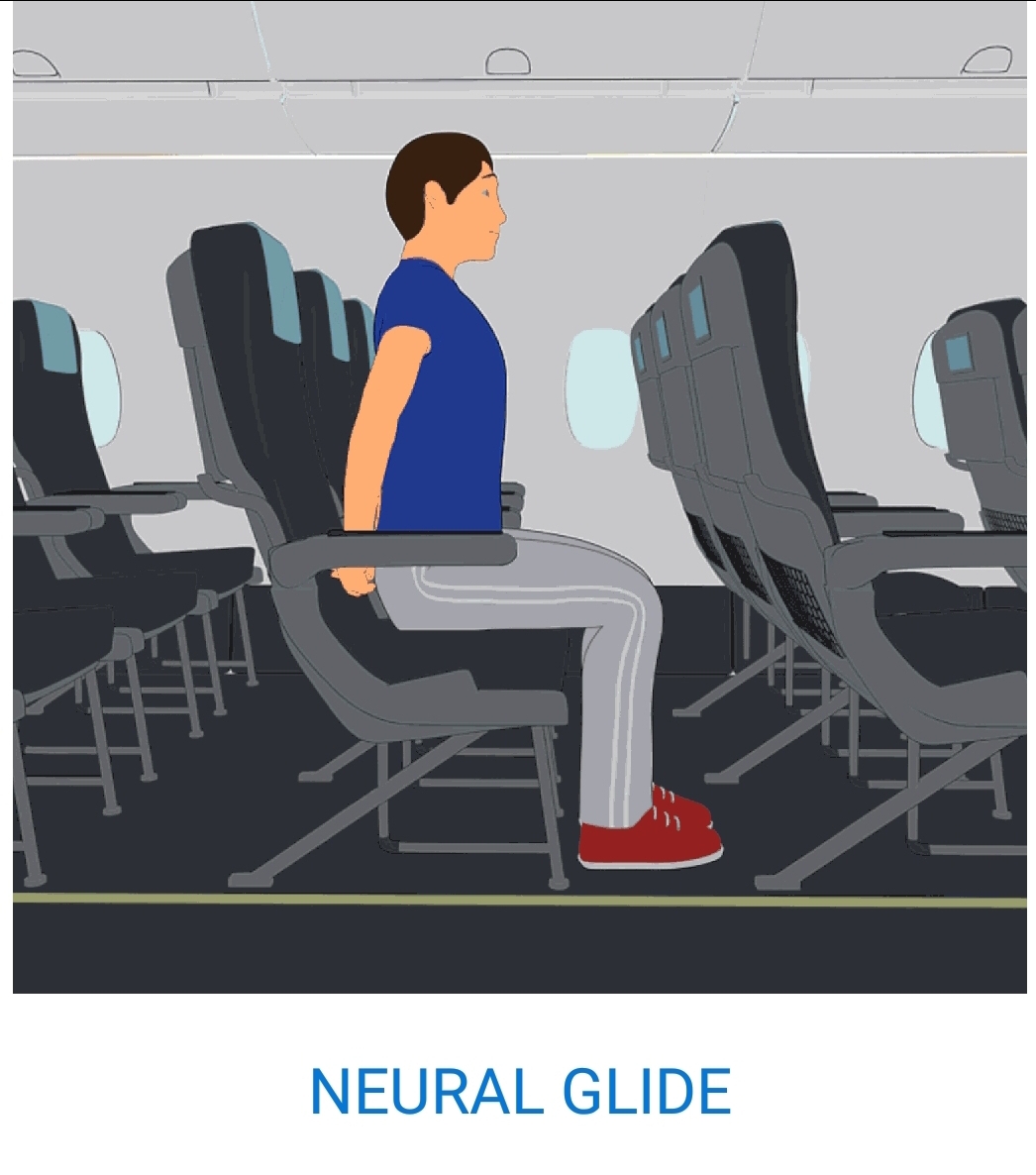 Seated Workout
There is so much you can do for your health while seated. Activate your core and help your spine to improve your posture, rotate your upper body, release that sore upper back and more…
Customized For Every Level of fitness
Put on a few extra pounds? Not in the shape of your life? Don´t worry. Our workouts are for you. Just skip the jumps and make the exercises a bit slower and you will also arrive in better shape.
Top reasons to use Fit For Flight

Re-Engergize
Feeling tired or fatigue? Try the standing workout and ad a little extra jump to feel great again.

Strength Building
Our exercises are mainly multi joint. That means you strengthen the chains in your body, not just a single muscle. They all connect.

Reclaim your posture
After a while in the plane chair, you can´t keep your body upright anymore, resulting in a bent lower back and possibly a vultureneck. Get your proud posture back through seated or standing workout and you´ll feel better in no time.

Fearless Flying
18% of all passengers feel a discomfort while flying. Get interactive CBT based exercises in our Premium version.

Re-Focus
Trying to get job done or read a book but your brain is just not there? Take a workout mini break and get that focus back.

Mind & Soul
Do the seated workout a bit slower and extend for a longer time.
"Being a bit on the heavy side I don´t feel comfortable at the gym or exercising in front of people. Fit for Flight is somehow scaled to my level and I do the exercises without feeling silly. Thank you for that!" Sven Nilsson
"I don´t travel that much anymore, it is just too much strain on my body. Thanks to Fit for Flight I am now fit to go abroad and get some much needed sun more often." Åsa Svensson, 68
Ready to take your health to new heights?
Join us, downloa the app and give us feedback to help us help you arrive in the shape of your life.
XTD Group AB | Sweden
academy@fitforflight.com